Transgenic routes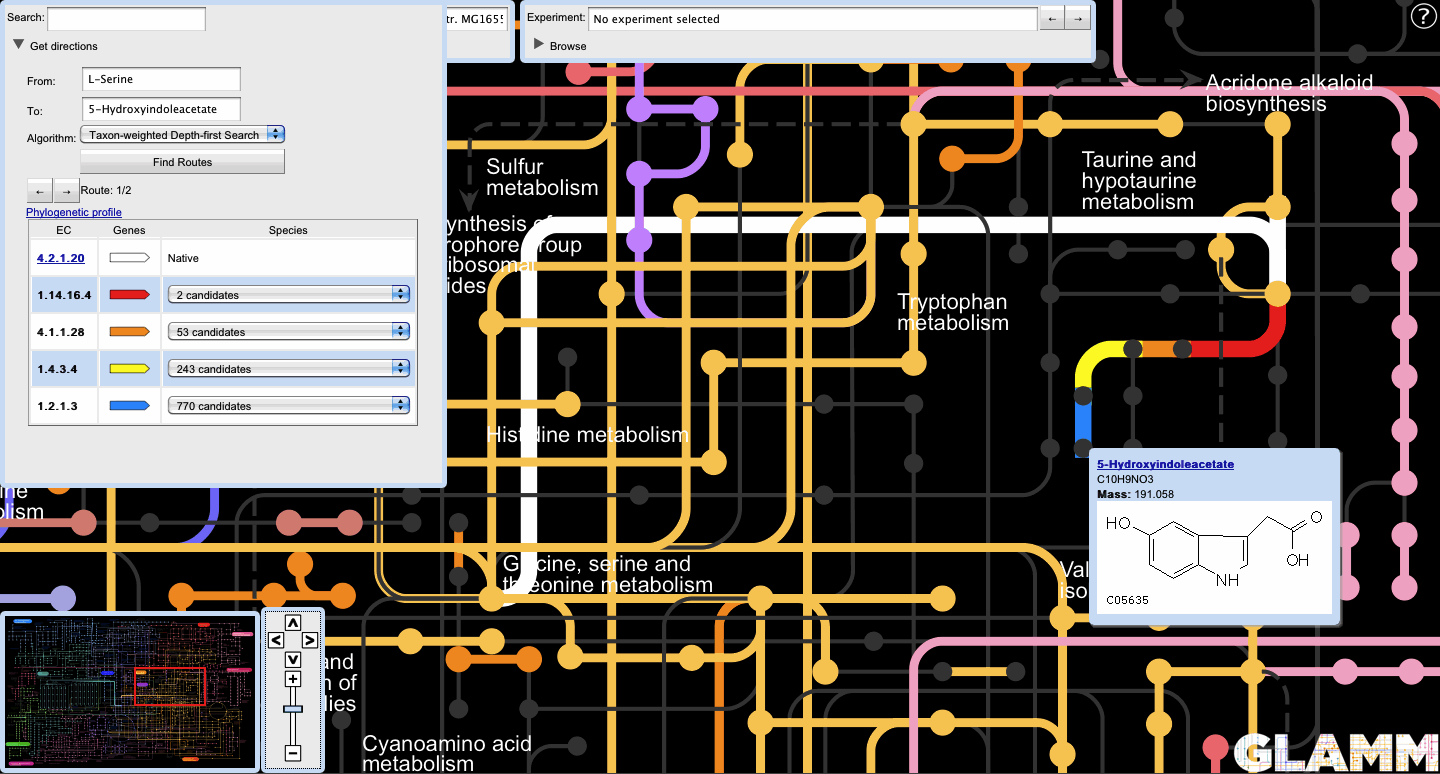 The user can also generate organism-specific routes by first selecting an organism in the Organism panel.
Reactions native to the host are colored white. Non-native reactions each have their own color, corresponding with that of the locus track icon in the route display.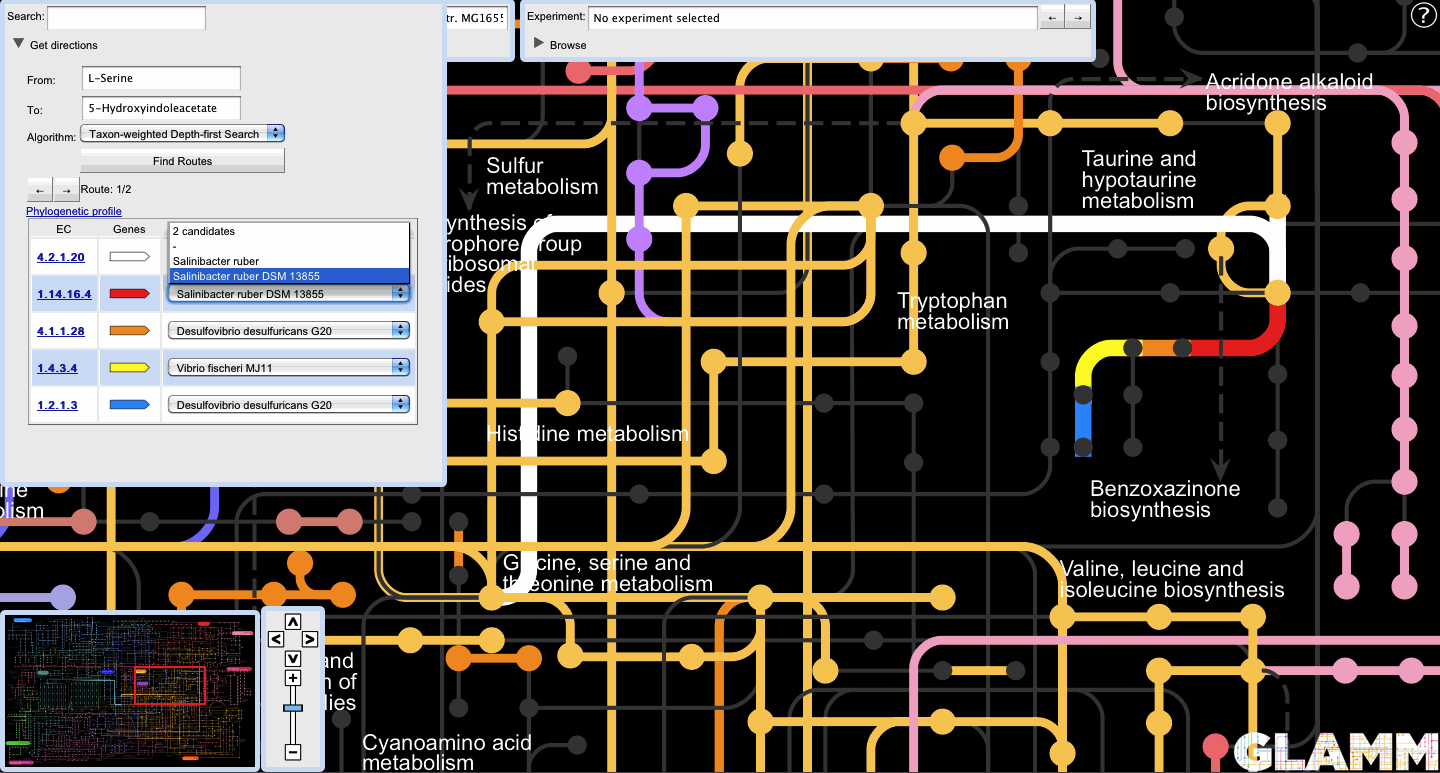 A list of candidate transgenic sources for non-native genes is displayed alongside the non-native reactions.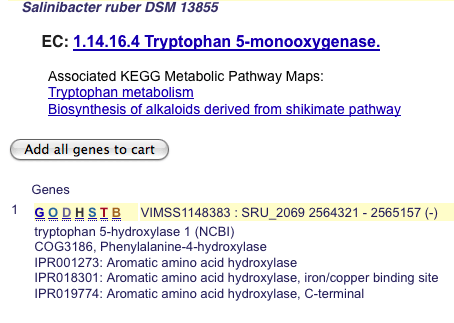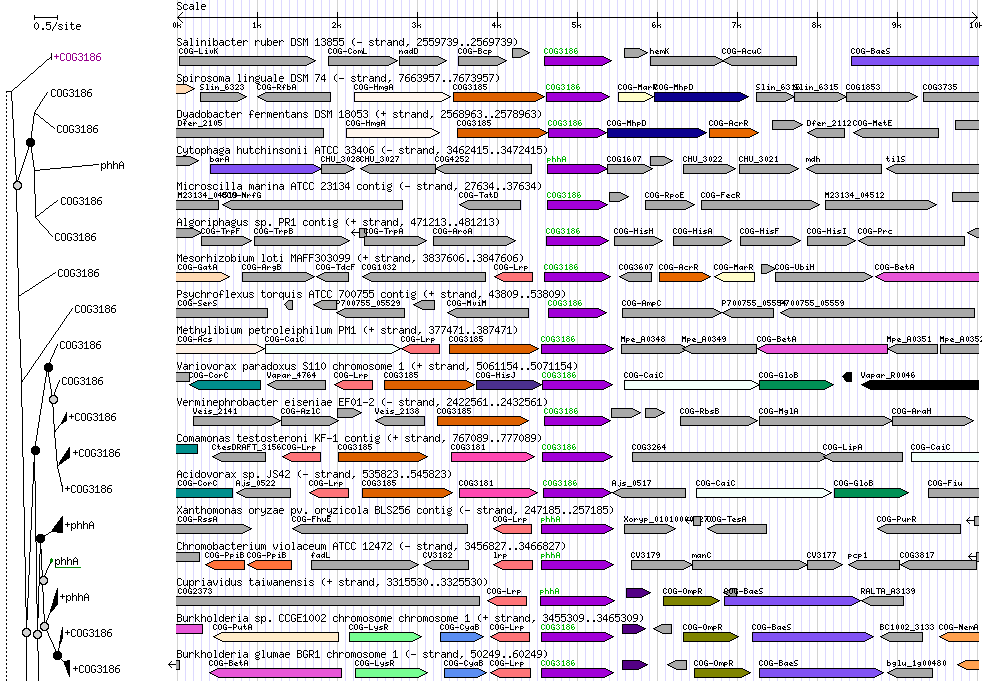 Selecting a transgenic candidate enables the EC number link to the left of the locus track icon. Clicking on the link takes the user to the Microbes Online page for that gene.